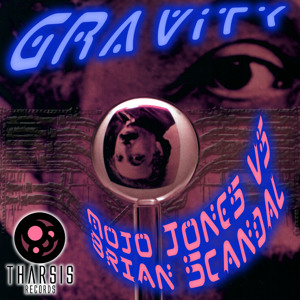 Tharsis veteran Mojo Jones teams up with Brian Scandal for "Gravity", an electro killer with a vintage female hook. The EP features the long-awaited breaks remix by North Carolina's Hard Science, as well as dancefloor-crushing electro remixes from Baltimore's Leko, Washington, DC's The Octopus, and Germany's LaBam. Tharsis newcomer Ron DeLay rounds out the release with a dub of his progressive mix. Enjoy!
Release date: February 7, 2012 (Beatport exclusive).
http://www.beatport.com/release/gravity/865605
"Gravity Mega-mix"
ft. all tracks from THA043 - Mojo Jones & Brian Scandal - "Gravity EP"
1. Hard Science remix (Nu Skool Breaks)
2. LeBam remix (Tech House)
3. The Octopus remix (Electro House)
4. Leko remix (Progressive Electro House)
5. Ron DeLay remix (Progressive House)
6. One More Gravity Sound Colossus mashup (Daft Punk vs Stardust Vs Arno vs Munich House Mafia)